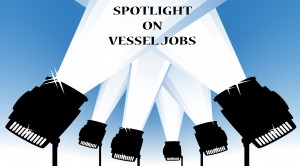 Spotlight on Vessel Jobs
This week VesselJobs.com shines the Spotlight of Opportunity on Fleet Operators, Inc. Here's what you need to know.
About this Offshore Company
Stationed in Morgan City, Louisiana, Fleet Operators Inc. owns and operates offshore utility and supply vessels in the Gulf of Mexico. The company has over 40 years of experience in meeting the challenging demands of offshore businesses. Fleet Operators offers support in offshore drilling, production, construction jobs, marine transportation, and crew quartering.
Vessel Types
Their vessels range from 110 to 150 class and can assist with facility maintenance and corrosion control, standby service, and facility inspections. The company also offers 24/7 phone support for any problems that arise. As an active member of ISNetworld, PEC/Premier Safety Management, and DISA, Fleet Operators can ensure that it provides the best quality service to its customers.
Find Vessel Jobs
Vessel jobs are hard to come by, but this company currently has several vessel jobs available: 100 Ton Captains, Unlicensed Engineers, and Deckhands. Interested individuals seeking vessel jobs should submit an application via fax or mail.  Though they offer competitive pay, the company does not provide any benefits to its employees. Applicants must have training in the following areas: rigging, water survival, basic firefighting, first aid, and blood-borne pathogens. Though training is preferred, Fleet Operators are willing to train if necessary. Any applicants that are hired will also be required to undergo a medical exam and a NIDA drug screening.